ITA Shipping GmbH
ITA Consulting is an independent advisory firm specializing in Mergers & Acquisitions (M&A) and focuses on the logistics industry. Subsidiary company ITA Shipping GmbH operates the largest portal of aggregated services for sending parcels and freight www.letmeship.com.
"I have been working with Valcon Systems for 10 years. I appreciate the professional level of project implementation, their know-how and smooth communication."

Synaxon AG
Synaxon AG is the largest European network of sales support IT products and services, in both B2C (PC-Specialist and Microtrend) and B2B (iTeam, accents and meine-IT). We have been successfully collaborating since 2007, providing internal and workflow systems.
"We have been cooperating with the company Valcon Systems since 2007. Their team developed an internal Business Process Management System (BPMS) for Synaxon AG. We appreciate their professional approach, reliability and flexibility."

Berlinux Solutions GmbH
BerLinux Solutions provides software development, implementation and further services related to Linux and other Unix type operating systems, with a special focus on embedded Linux systems.
"We are very satisfied to have found Valcon Systems as our development partner. Valcon developers produce not only top quality code but they are very good in understanding our own visions and suggestions."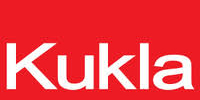 Robert Kukla GmbH
Robert Kukla GmbH is international forwarding specialist for logistics, Europe-wide and world-wide transports, multimodal and intermodal transportations, distribution and long distance traffic.
"Offshore development with Valcon Systems was an ideal choice. We all know that business' IT budgets are being cut on the one hand, but business' requirements are higher on the other. We have 10 years' experience with Valcon Systems working through various projects, and we have remained a loyal customer from the first day."